News archive for NO*Vettekatten
10.01.17
Plans for 2017 has been updated.
17.12.16
DK*Coogan's Neytiri gave birth to two healthy kittens the 6th of December 2016. More information here.
17.12.16
Information and picture of the kittens in our E-litter is published.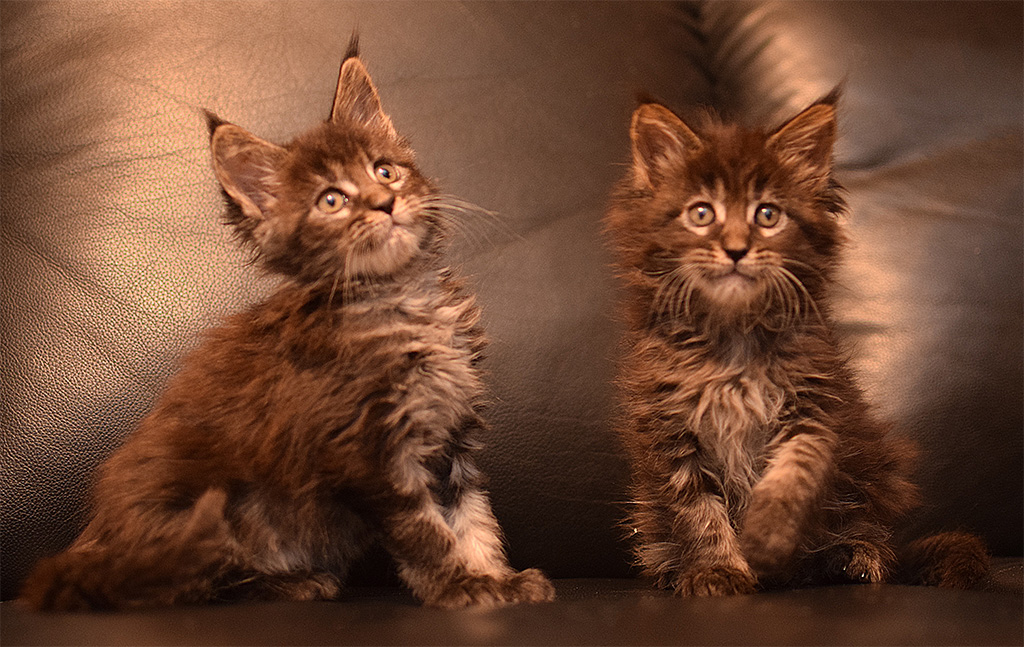 25.10.16
The kittens are here, and Mitzi is behaving as the perfect mum.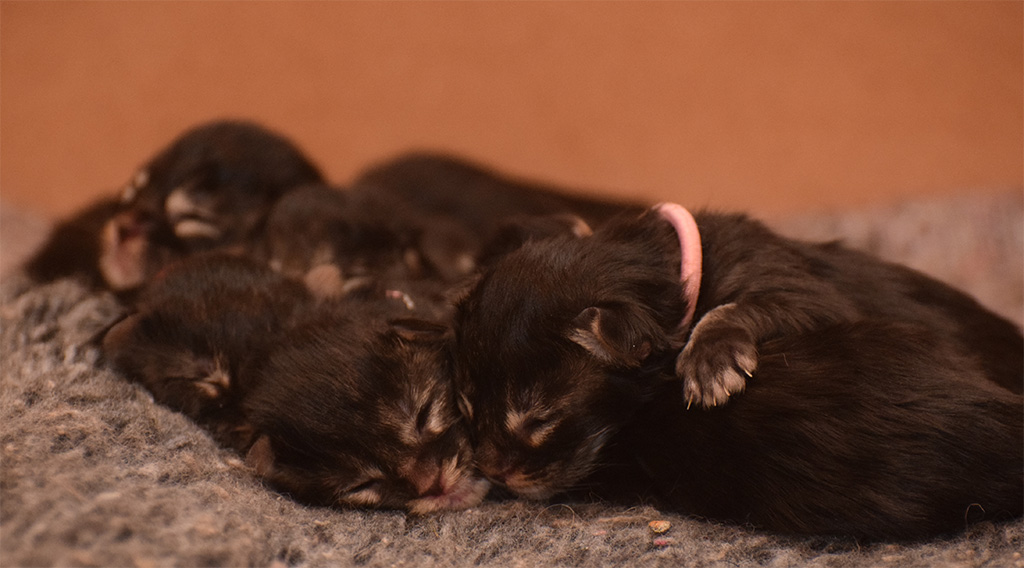 30.09.16
We are expecting kittens in late October between DK*Coogan's Caleb and NO*Vettekatten Mitzi Dupree.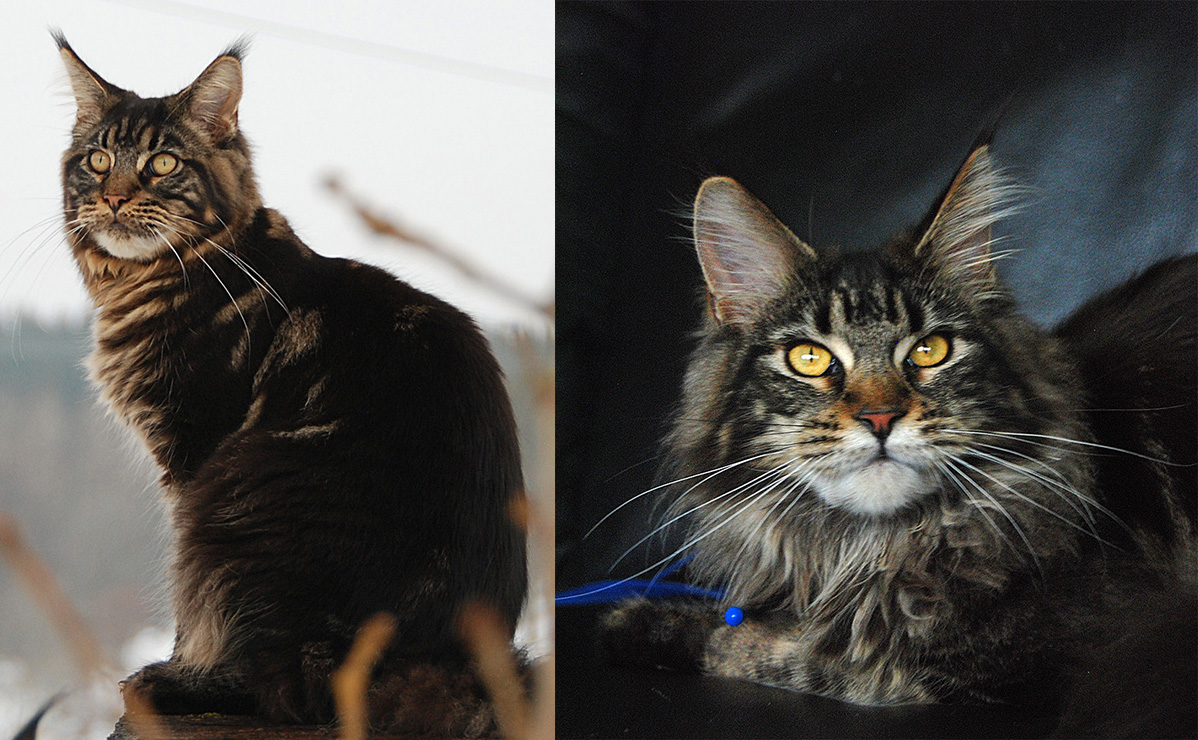 23.07.16:
In July this beautiful silver princess, NO*Sunitra's Inka, moved in with us. We are so grateful to Grethe Sunde (NO*Sunitra's) for letting her stay with us.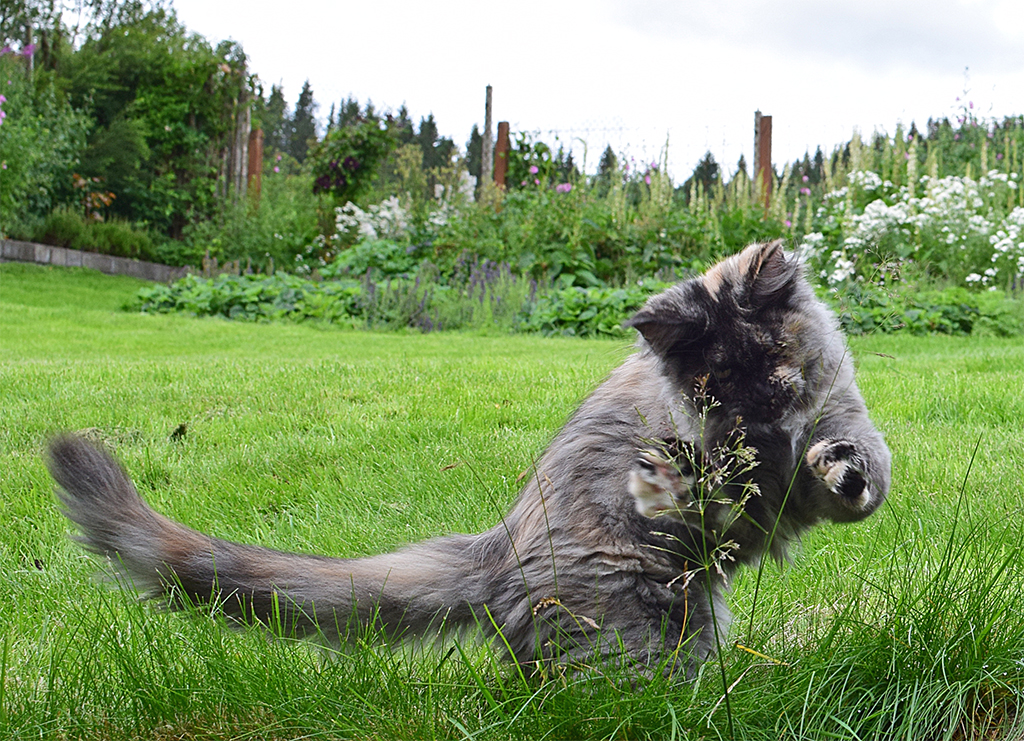 15.05.16:
Big congratulations to Anne Lene (owner) og Ann Jeanett (who takes care of Luke on daily basis) with 2 x BIS and 1 x BIV-T to NO*Vettekatten Lucky Luke in class 11 at Vestkystkatten's catshow in Kristiansund, 14. and 15. of May 2016.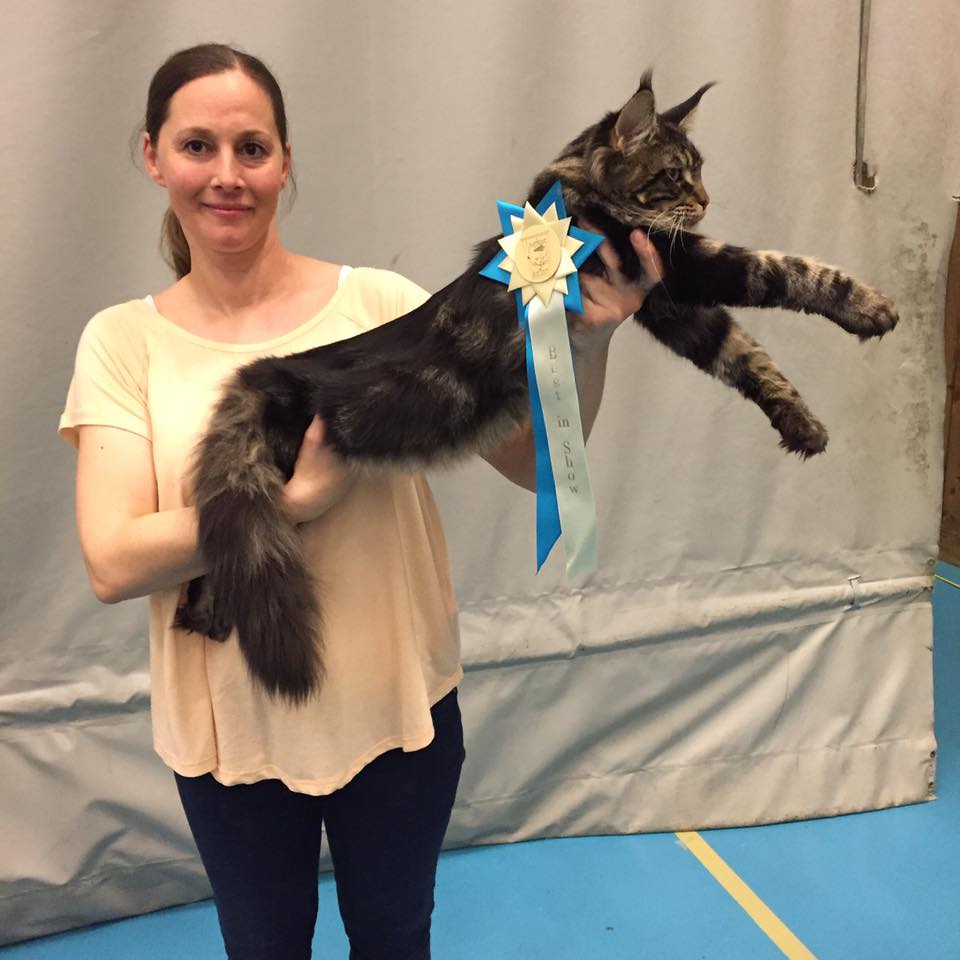 29.03.16:
We are waiting for spring, and are also very excited for our plans with DK*Coogan's Caleb (to the right in the picture) later this year.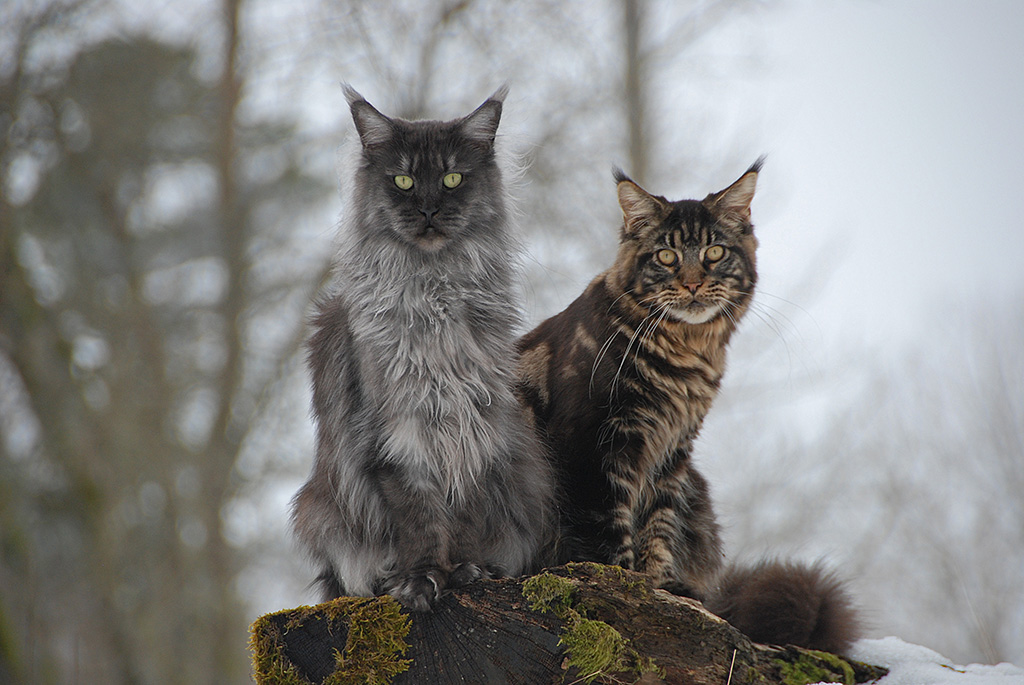 04.03.16
NO*Vettekatten Lucky Luke is sold to another Norwegian cattery, NO*Silver Lining. We send the best wishes for Luke and his new owners, and knowing we will see him again at catshows.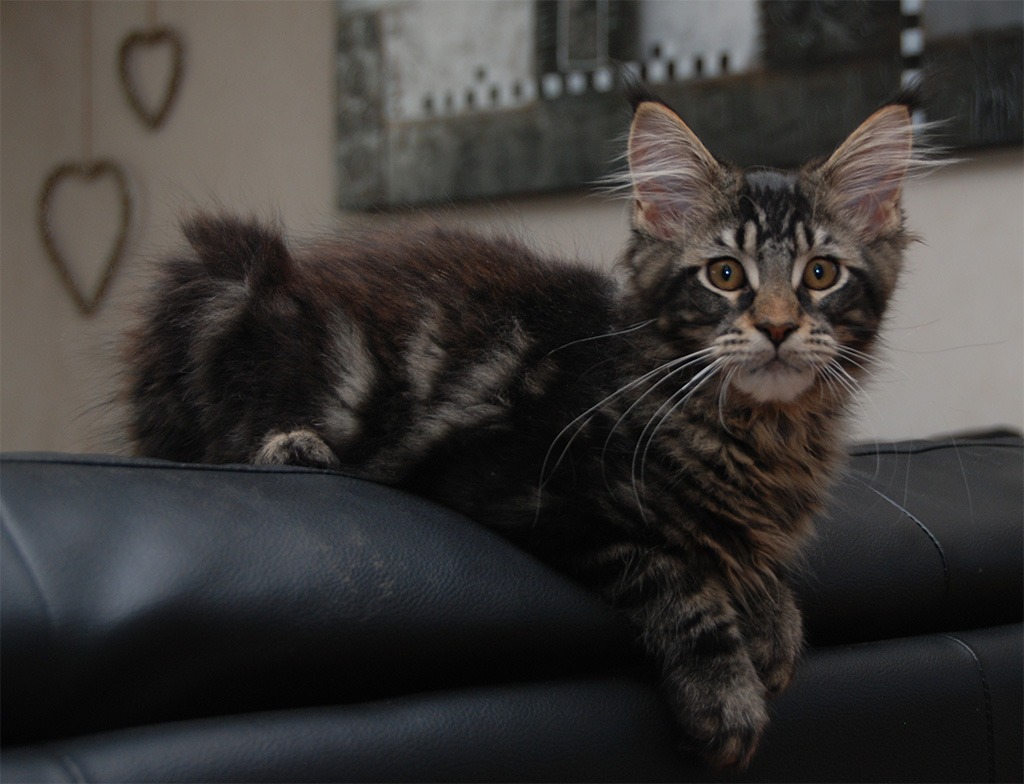 26.10.15
Home after a fantastic weekend at World Winner Show 2015 in Malmoe, Sweden. Our dearest Mitzi became EX1, BIV and NOM. And even she didn't got any votes in a strong panel of sixteen cats, this will be a moment we will be remembering for a long time.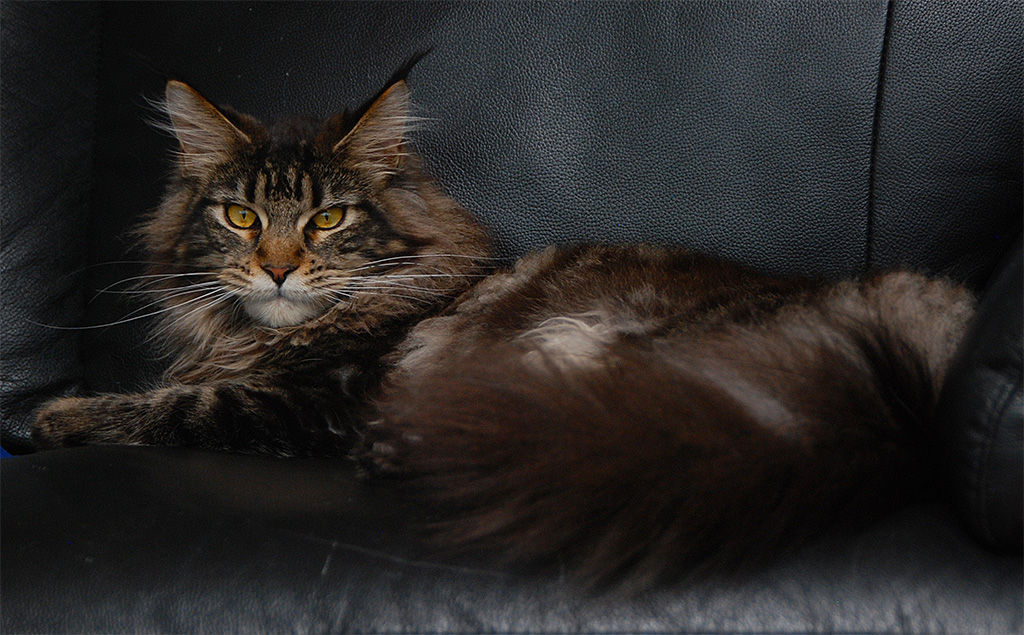 10.10.15
A beautiful little fellow was born today. You will find more information about him in the menu of Cats, and then Kittens.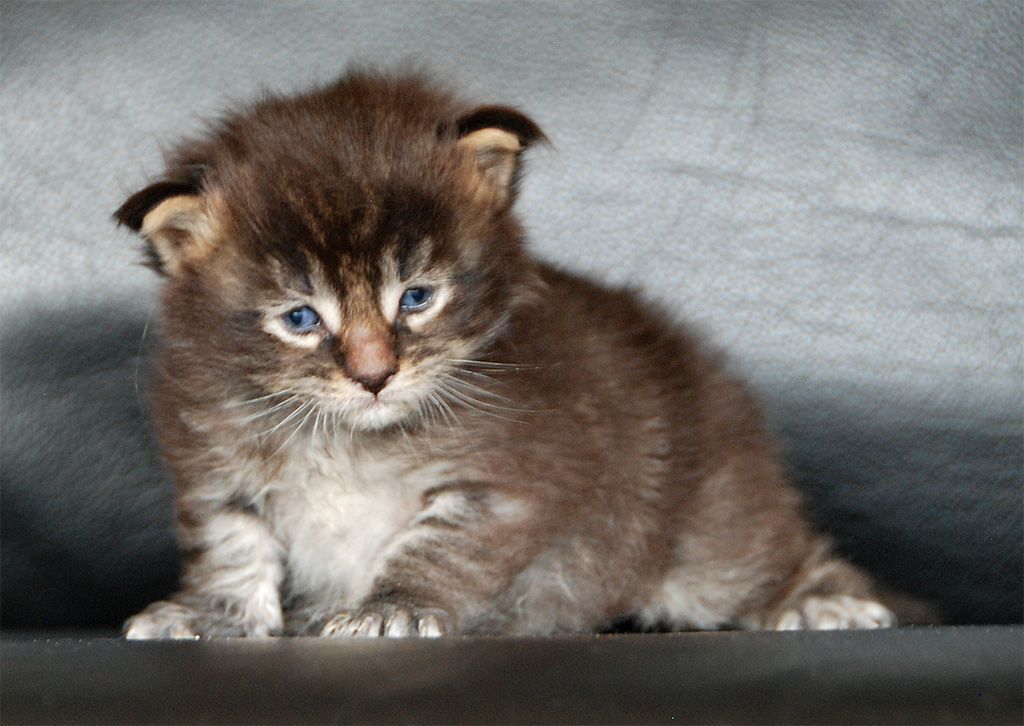 20.09.15
Three kittens, two boys and one girl, was born yesterday.
Pedigree
Mum and bebies are all doing fine - and more information and picture will be posted soon.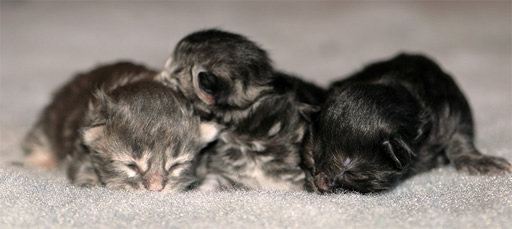 07.09.15
And this weekend we also got two new titles home from JYRAK, Ribe: IP\IC DK*Coogan's Cameron Poe and IC Coon's House William Peel.
02.09.15
We got two Champions this weekend, both NO*Vettekatten It Was Me and NO*Vettekatten This Ain't My First Rodeo got the title. 'Cowboy" also got BIV at TERAK in Skien.
Next weekend we are attending to JYRAK's cat show in Ribe, DK. Both CH Coon's House William Peel and PR\IC Coogan's Cameron Poe need their last certificate to the IC and IP title.
03.08.15
We got plans - hopefully in the middle of September.

02.08.15
We had a wonderful weekend at TERAK cat show in Skien where we also was proud ambassadors for Hill's on the sponsor stand.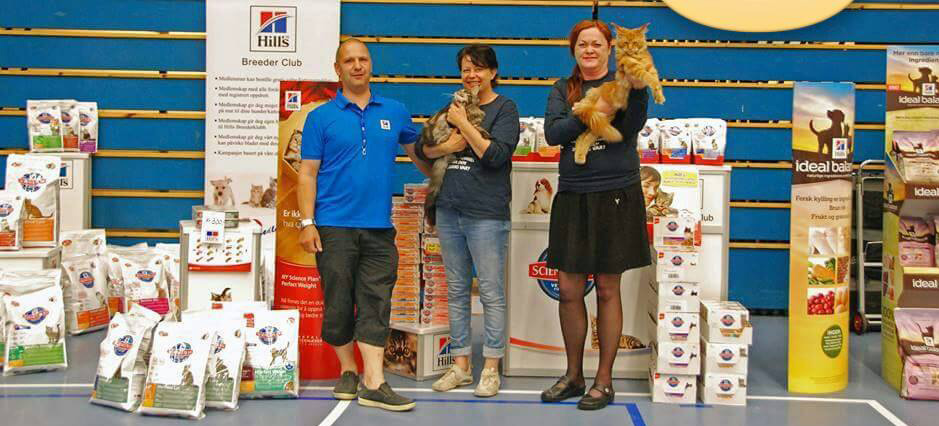 21.06.15
Another fantastic show weekend! This time in Vejle, DK, and the European Maine Coon Championship on Sunday was the absolute highlight. IC DK*Coogan's Cameron Poe was attending the neuter class for the first time, and did it marvelous; CAP, BIV, BIV-T, NOM, BIS, BOX and 4. place BOB! And in addition, he did it with great calmness!
24.05.15
We had a wonderful weekend in Voss, VKK's cat show 23. and 24. of May. We are very satisfied with the results of all of our 6 cats, but Best In Show for our "Deep Purple" litter both days was the icing of the cake.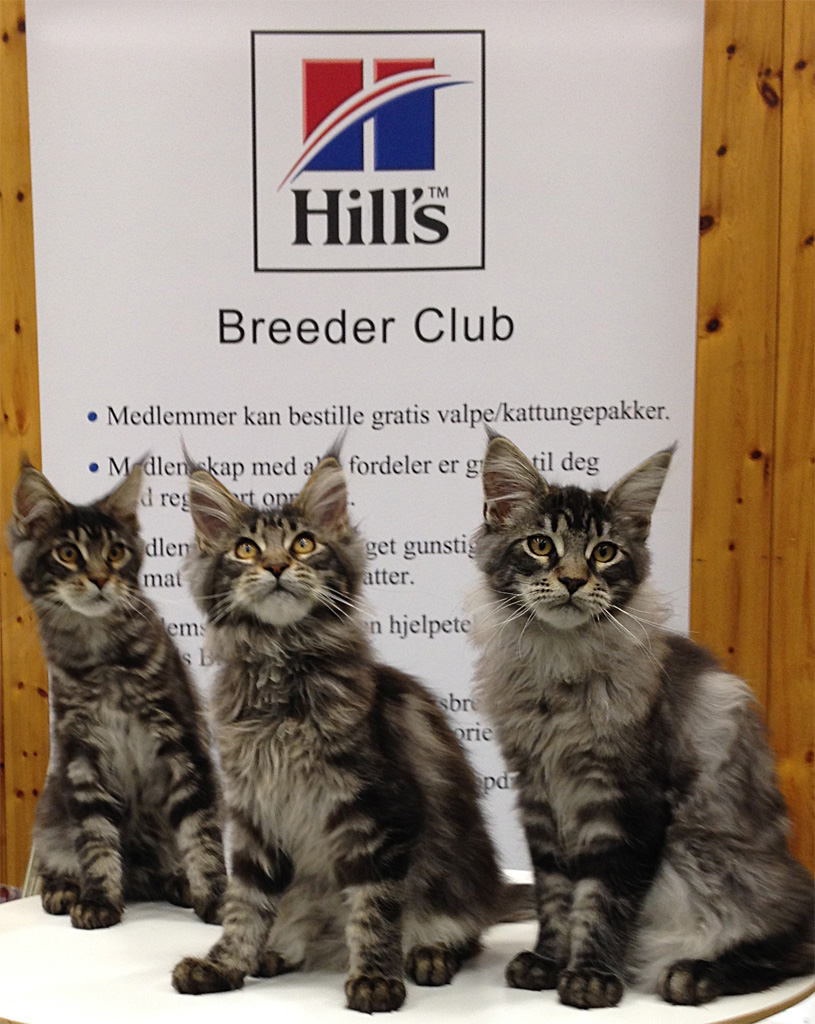 13.04.15
Our hearts are filled with joy! S*Aardwolf Lopez, DK*Coogan's Neytiri and CH Coon's House William Peel have all passed today's HCM screening with normal and healthy hearts at Vennesla Dyreklinikk!
07.04.15
12 weeks pictures of the kittens.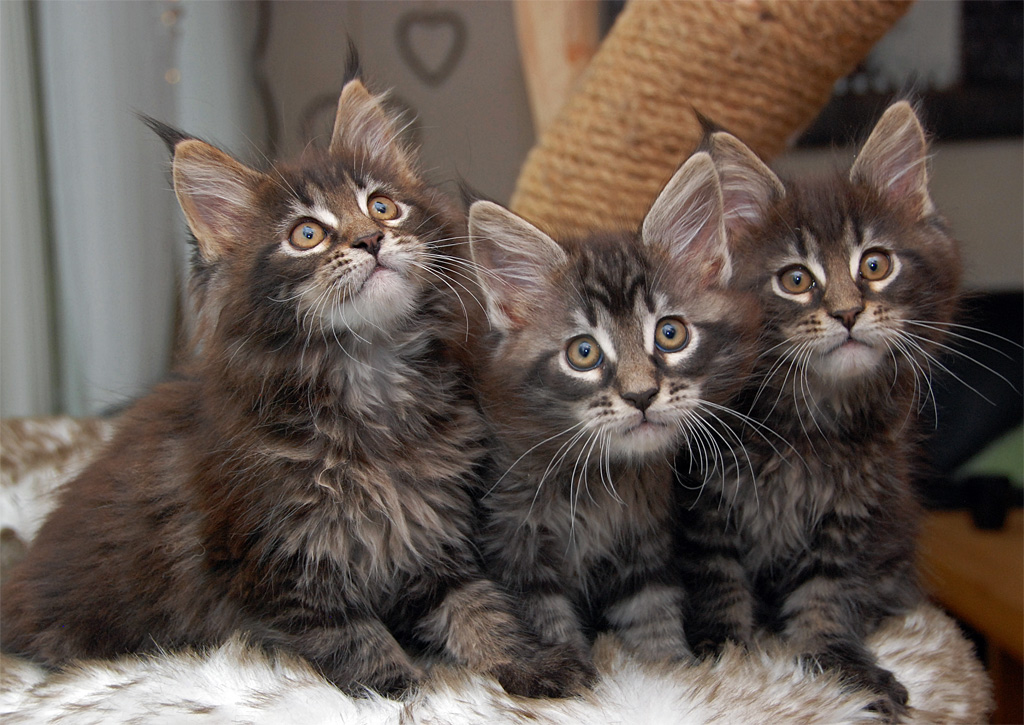 13.02.15
Our "Deep Purple" litter are one month. You can see more pictures here.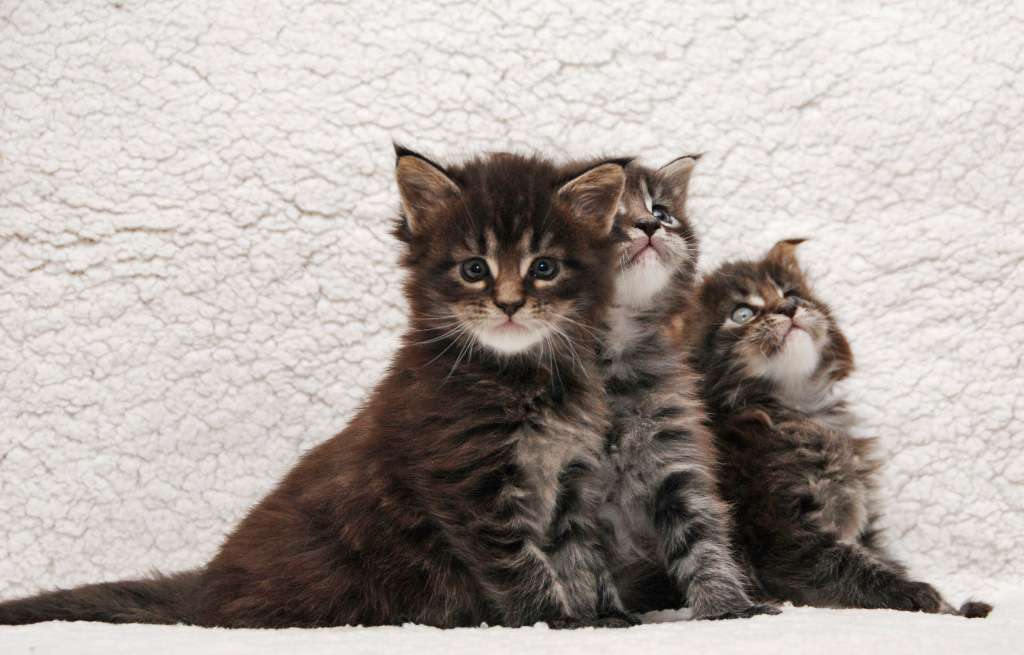 13.01.15
Three beautiful tabby kittens was born today! More information to come.
08.12.14
We are expecting litter in the middle of January between Coon's House William Peel and DK*Coogan's Neytiri.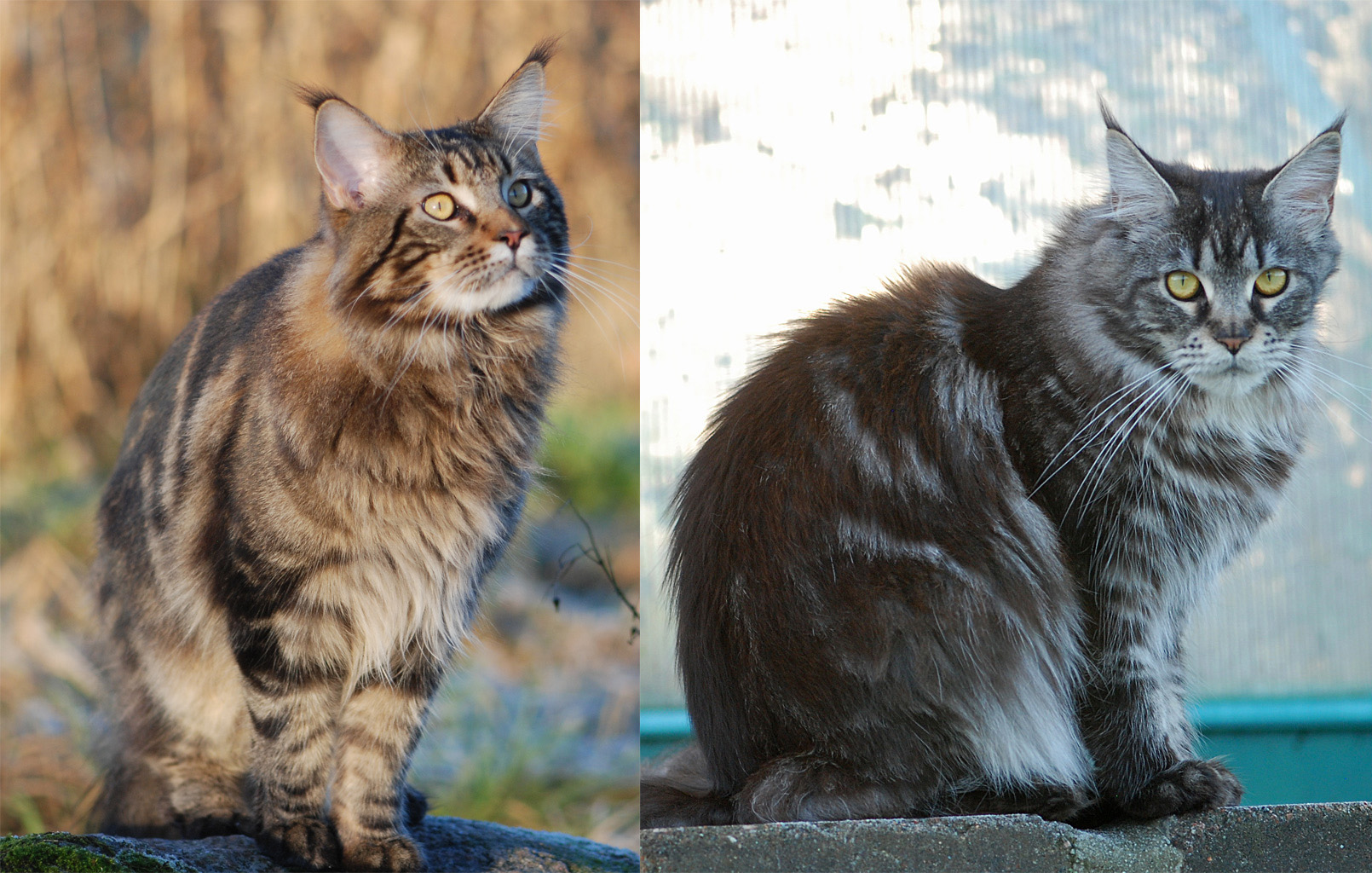 10.11.14
All the kittens are now reserved. New 12 weeks pictures.
05.10.14
We had a wonderful weekend at RORAK's cat show in Norway. Lots of beautiful cats, nice co-exhibitors and a really pleasant atmosphere in the show arena. We are also very pleased with the results, 'Willie' - Coon's House William Peel got 2 x EX1 and 2 x NOM. 'Florrie' - GIP NO*Sunitra's Florence got 2 x CAPS, 2 x NOM and 1 x BIS at Sunday.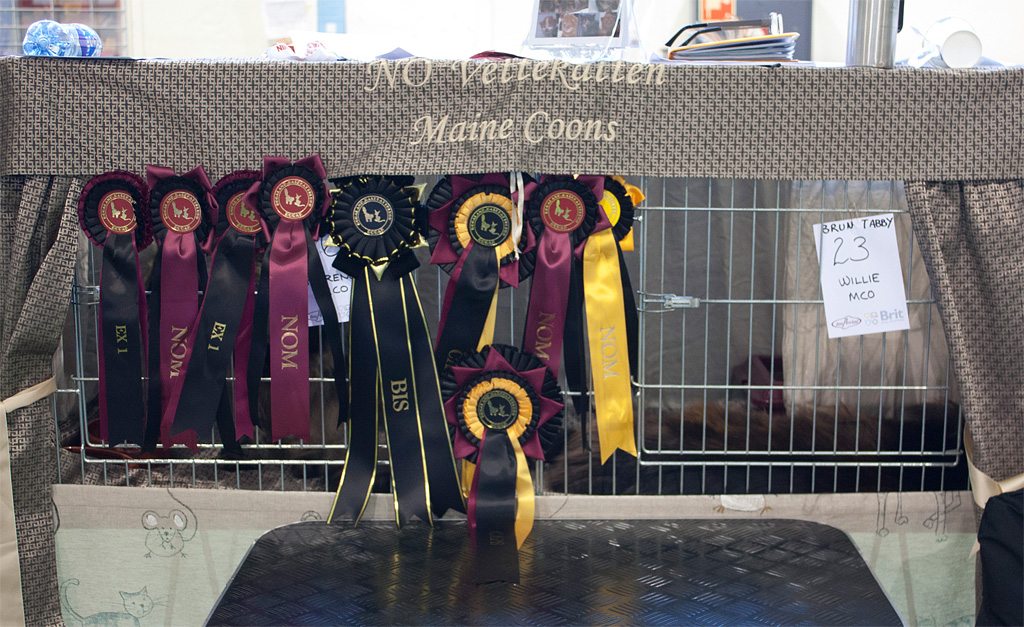 26.09.14
5 and 3 weeks pictures of the kittens from our 'Jamey Johnson' litter is published!
15.08.14
Our lovely S*Aardwolf Lopez gave birth to four beautiful kittens. Sire is NO*Sunitra's Faramir!
03.08.14
Coon's House William Peel debuted at his first catshow at TERAK, Norway 02.08.-03.08.14. The result exceeded all our expectation, 2xEX1, 1xBIV, 2xNOM and with 2 votes in panel on Sunday. In addition he behaved like he had done this all his life, and he got a lot of comments from other exhibitors and visitors passing by when he was in his deepest sleep on the grooming table.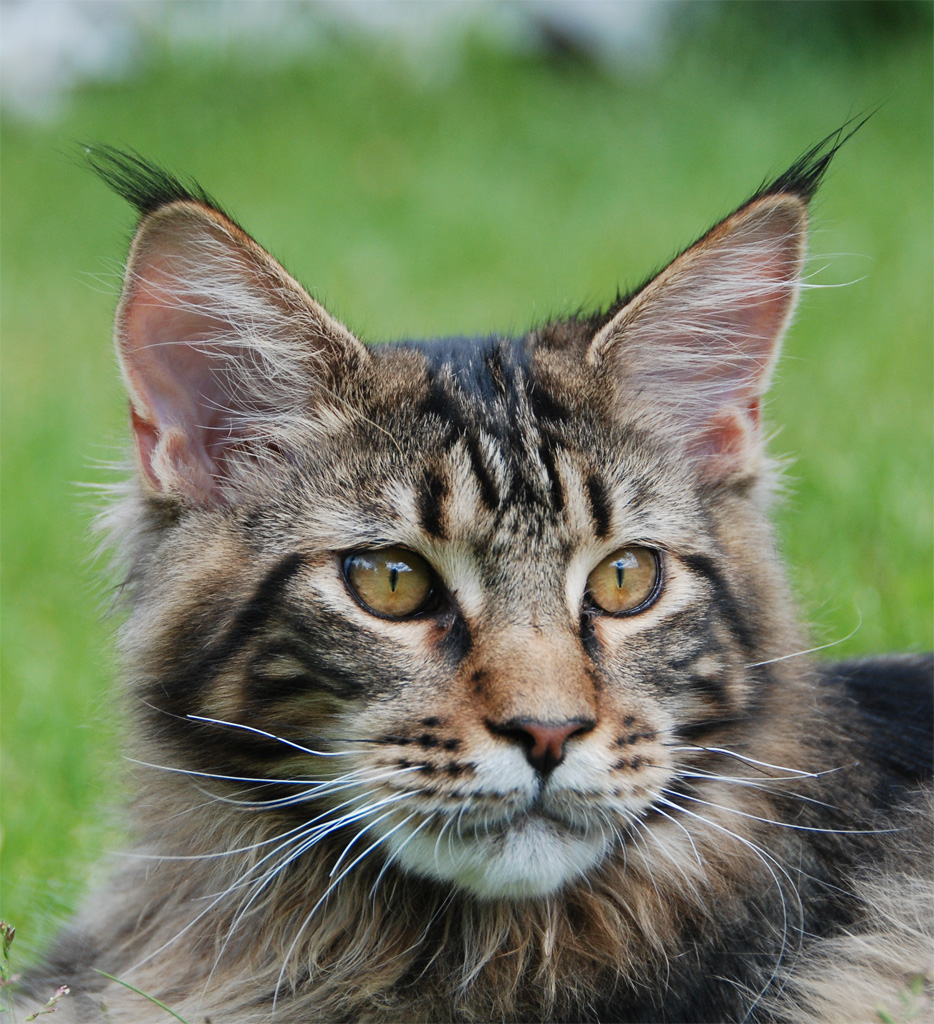 02.07.14
Our future breeding male, Coon's House William Peel, arrived us at NO*Vettekatten in the middle of June. The Russian prince has now adjusted to the rest of the gang, and for the moment it is all about playing and having fun in the garden.

'Willie' is co-owned with NO*Sunitra's.

We are so grateful to Natalia and Dmitri for this big Russian charmer.

31.05.14
Our Danish bandits/angels from DK Coogan's have arrived! Three beautiful girls and one retired daddy! Neytiri, Grace, Blossom and Cameron Poe have all settled in and seems to understand Norwegina just perfect. We want to express our gratitude to Lene at DK Coogan's for these wonderful charmeurs with a really super temper.
12.02.14
Plans are updated!